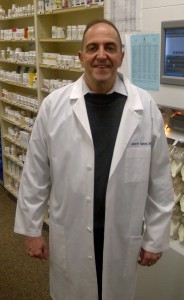 DiabetesEducationGuide.com
The Healthy Diabetic, LLC
201-662-7954
info@diabeteseducationguide.com
English Guide Topics:
Spanish Guide Topics:
Terms and Conditions
The Diabetes Teaching Guide is property of Adalberto Aguero, RPh, Founder of The Healthy Diabetic, LLC and can not be copied, reproduced or altered and resold without prior written consent from Adalberto Aguero, RPh or the office of The Healthy Diabetic, LLC.
The purchased presentation is in PDF format to FREE distribution to staff and patients when used in conjunction with an in-house diabetes education course presented by the office which purchased the original Diabetes Teaching Guide.
In rare cases we may allow you to purchase the original Power Point slides so you can customize some of the details of the program to fit your needs however all Copyrights and authorship mentions must not be removed, added to or altered in any way by the purchaser.
If you feel you need the Power Point slides please contact our office for more details.
Adalberto Aguero, RPh
Founder of The Healthy Diabetic, LLC
201-662-7954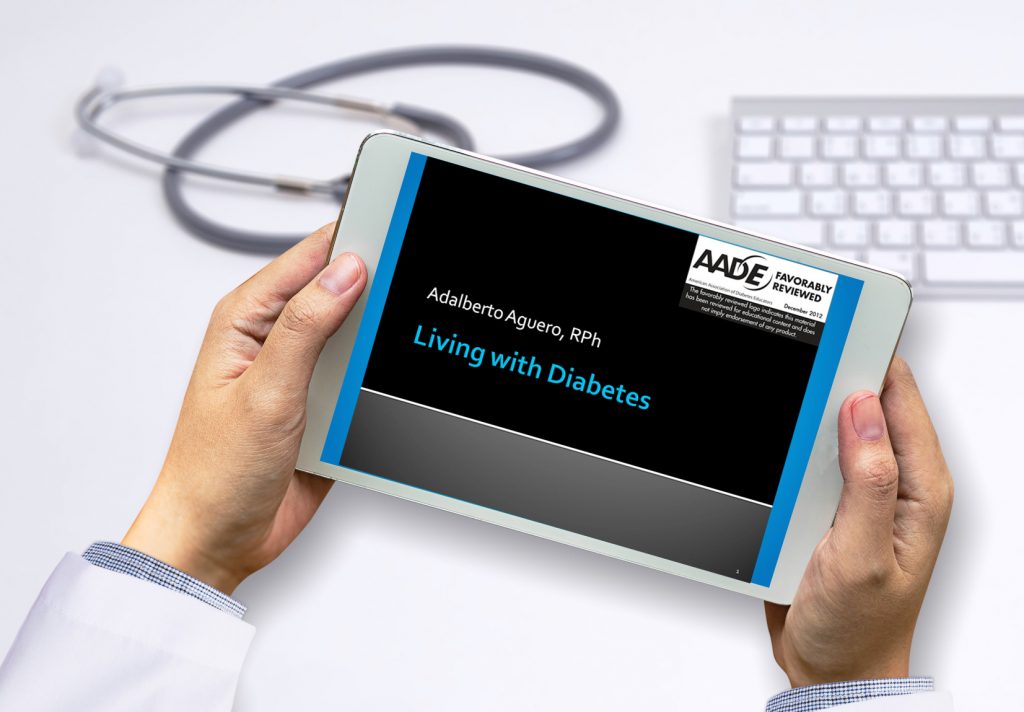 Guide Topics
This program consists of 10 different; easy to follow presentations in both English and Spanish. The 10 part Diabetes Teaching Guide covers all aspects of living with Diabetes and provides many useful tips to stay healthy on a daily basis as well as detailed information of how to control your blood sugar and live a long healthy life.
The 10 part presentation includes:
Each series consists of up to 20 slides lasting between 30 to 45 minutes in an easy to understand format offered in both English and Spanish.
Improve your Diabetes at home with the Diabetes Education Guide, with 10 Easy to Review Guides.